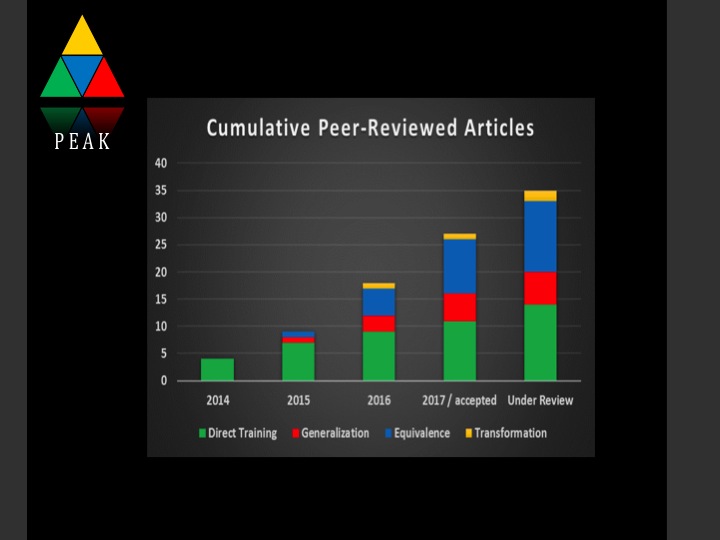 Get All the PEAK Modules Now at Shawnee Scientific!
Amazon Links to the Modules
2017:
March 20th: Panama City Beach, FL (7 hour PEAK Workshop by Dixon)
March 31st: Flagstaff, AZ  (@4 Corners ABA) 1 Hour talk by Dixon and 5 hour PEAK Workshop Presented by Dr. Alyssa Wilson on April 1st)
April: Ohio ABA (Conference Talk and Multi-Hour Workshop)
June 28th: Jekyll Island, Georgia (8 hour PEAK Workshop by Dixon)
June: Denver, Colorado (date TBA)
NEW IN-PRESS PEER-REVIEWED EMPIRICAL EVIDENCE FOR PEAK:
Principal Component Analysis of the PEAK Generalization Module. (in press).  Journal of Developmental and Physical Disabilities.